There are several types of mortgages, and deciding between them can feel overwhelming. The purpose of this entry is to help you better understand your options. We are hoping to provide a condensed and simplified explanation of what some of your options are. The first thing you want to think about is if you would like a fixed-rate mortgage, or an adjustable-rate mortgage (also known as an ARM). Fixed Rate Mortgage – A mortgage loan that will continue to have the same interest rate for the life of the mortgage (repayment term). Your monthly payment will remain the same, it will not change at any point. The interest rate and the monthly payment will never fluctuate. Adjustable Rate Mortgage (ARM) – A mortgage loan that will "adjust" or change occasionally. The rate on an adjustable rate mortgage will vary each year (annually) after an initial set period of time which has a fixed rate. In other words, the mortgage begins with a fixed rate, then changes to an adjustable rate after a designated amount of time. This type of mortgage is also known as a "Hybrid" ARM. Depending on the size of a loan, your mortgage will fall under one of two categories, a conforming loan, or a jumbo loan. Conforming Loan – Refers to a loan that meets the underwriting guidelines of Freddie Mac or Fannie Mae, specifically on the subject of size. Both Freddie Mac and Fannie Mae are government controlled corporations, which buy loans from mortgage generators (lenders) and sell them to investors. Jumbo Loan – A jumbo loan exceeds the conforming loan limitations that have been determined by Freddie Mac and Fannie Mae. These types of loans can exemplify a higher risk for the lenders, primarily because of its' size. Generally speaking, in order to receive a jumbo loan, you (the borrower) would need to have exceptional credit to qualify. The final aspect to consider, is if you are eligible or interested in a Government-Insured loan. Mortgages are either Government-Insured or Conventional. Government-Insured Loan – A loan that is insured, or guaranteed, by the federal government. These loans sometimes have lower interest rates, a reduced down payment requirement, and can be available to people who may not otherwise qualify for a conventional loan. Some may be familiar with commonly known Government-Insured loans, such as VA Loans, FHA Loans, and USDA/RHS Loans. Conventional Loan – A loan that is in no way insured by the government. Many refer to a conventional loans as a "regular" or "normal" loan. Hopefully this explanation of the different types of loans available will be helpful when you consider a new mortgage. Knowing and understanding your options can help you make informed decisions about your current and future...
read more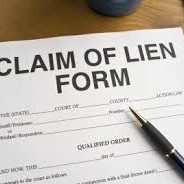 A lien is a document filed with the county by a creditor, as a way to secure the money owed to them. When a creditor files a lien against your property, you are limited as to what you can do with it. A lien on your property can hinder you from getting a Home Equity Line of Credit, a new mortgage, and can affect the amount of money you receive at closing if you decide to sell your property. There are different kinds of liens, although the most common are mechanics' liens, tax liens, and judgement liens. A mechanic's lien can be filed against your property when you have not paid for work that has been done to your home (a contractor, plumber, electrician etc. can file these against your home). A tax lien is put in place by the government when you have unpaid federal, county, or state taxes. A judgement lien can be filed against your home by the winning party of a lawsuit, to secure the money owed to them. Having a lien filed against your property is not the end of the world, although it can cause unnecessary stress. A lien can be satisfied either by paying the money owed to the appropriate party prior to selling the home, or can be paid at closing with the money received from the sale. It is in your best interest to remove the lien as quickly as possible, either by paying the money due at once, or by setting up a payment plan with the creditor. If you do not have the money to pay a lien up front, be sure to speak with the creditor about setting up a payment plan. Depending on the creditor, they may agree to remove the lien once a payment plan is set up. If you disagree with the charges the lien is filed under, you may want to speak with an attorney to file a lawsuit. As it goes for anything, to best way to avoid having a lien filed on your property, it is best to pay your taxes and bills when they are...
read more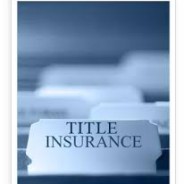 When buying or selling a home, many often find themselves asking "What does a title company even do?" or "Why do we need title company?" Aside from the fact that title insurance is required for the purchase of a home with a mortgage, it is imperative that the property in question has had the necessary title work completed before sale. A title company assures that the title to a property is legitimate, and is able to support their work by issuing title insurance for said property. Title insurance protects the lender from any claims or disputes against the property that arise from the title. Title insurance can be purchased to protect the owner of a property, known as an "owner's policy", or to protect the lender, which is known as a "lender's policy". Many people wonder what exactly is involved in title work. A title company will first complete a thorough title search and examination of property records, to confirm that the selling party of the property is legally entitled to sell the property. During this time, the title company will investigate records for unsatisfied mortgages, various types of liens on the property, and any kind of judgments or outstanding taxes connected to the property. The title company will also arrange for a property survey to outline property lines and precise boundaries of the land. After the transaction is complete, the title company will be responsible for the county recordings of the sale or purchase. The title company will register any corresponding documents, such as affidavits or deeds, with the appropriate entities. Once you have closed, and the documents have been filed, your title insurance policy will be issued. Have questions? Contact Title Choice in Richfield, MN...
read more